Since 1994, we have been creating relationships of mutual trust and understanding
With a proud history dating back to 1994, Shop & Trade has evolved into a leader in international contemporary fashion, action brands, watches, and wellness products. We import and distribute a wide range of apparel, footwear, and accessories, providing our clients with a comprehensive and seamless experience.
At Shop & Trade, our 360-degree approach to business is what sets us apart. Our services go beyond sales and distribution, to encompass logistics, marketing, and e-commerce. This full-service approach ensures that our brand partners receive the support they need to succeed.
We are committed to cultivating long-term relationships with our brand partners, and our sales and distribution setup is designed to offer clear, defined routes to market. Our marketing team combines in-house expertise with external marketing agencies to provide a comprehensive range of services, and our custom-made warehouse and stock management system ensures efficient and effective management of our inventory.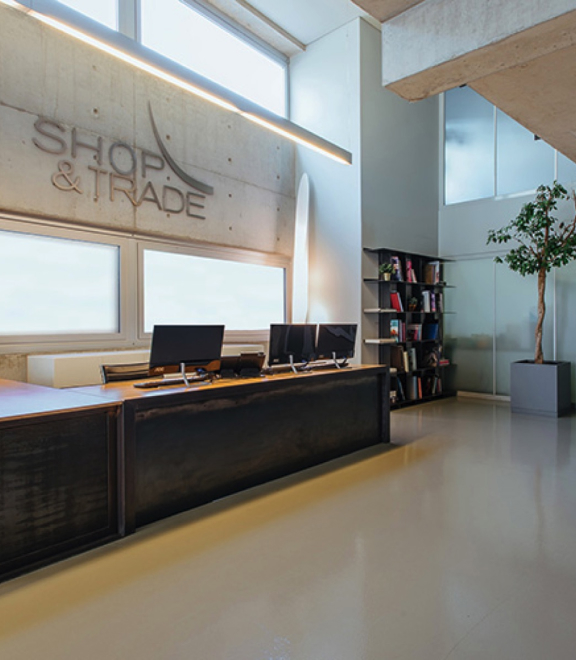 With a presence in Greece, Cyprus, and SE Europe, Shop & Trade operates a sophisticated B2B e-commerce platform that serves our wholesale customers, as well as B2C platforms. Our business is driven by a strong network of more than 1,700 wholesale customers and a significant presence in brick & mortar retail with 60 corners, shops-in-shop, franchises, and own stores.
At Shop & Trade, our goal is to provide our clients with a seamless and unparalleled experience, offering them everything they need to succeed in the fashion, action, and wellness industries.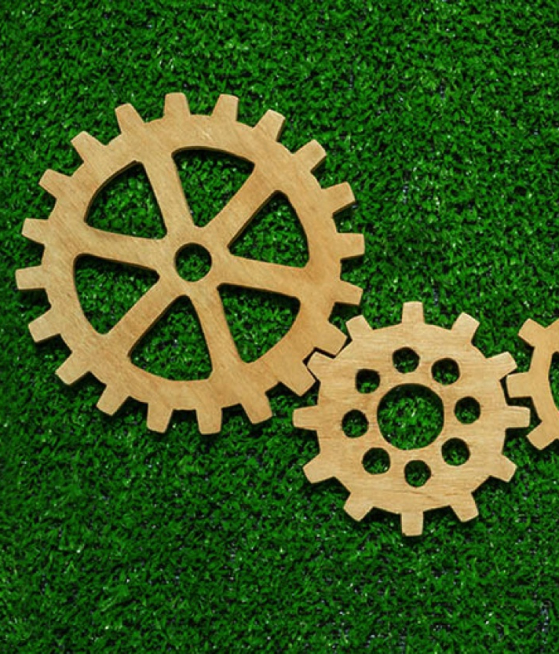 Our Mission

We unite visionary and sustainable
brands with passionate individuals
Our mission is to import and distribute high-quality and sustainable fashion, while promoting inclusivity and diversity in the industry. We are committed to responsible sourcing and distribution practices that minimize environmental impact and prioritize fair labor practices. Integrating inspiring brands, quality people, technology and experience, we serve our customers for a new era, while bringing value to a continuously evolving ecosystem: our suppliers, customers, employees and local communities.
Our aim is to meet high standards of social and environmental performance, public transparency and legal accountability. Below an analysis of our ESG framework and initiatives
We strive to

collaborate

with brands who measure and manage their impact across their entire supply chain and who aim to achieve net-zero climate impact by 2030. We strive to collaborate with brands who measure and manage their impact across their entire supply chain and who aim to achieve net-zero climate impact by 2030.



• Reduce our own emissions in line with our goals.
• In the process of transitioning all our fleet cars to plug-in hybrids & electric vehicles.
• No use of single-use plastic
• Recycling practices throughout our organization
Currently evaluating our collaboration with certified NPOs whose aim is the ocean conservation and/or a sustainable marine ecosystem through circular economy solutions, i.e. ENALEIA & Sea Shepherd.
In 2023, we received the Gold LEED Certification for Operations & Maintenance, a certification of a healthy, efficient and cost-saving green office building. Our building's design offers significant savings in energy and water consumption. The LEED Certification is the most widely used green building rating system, awarded by the U.S. Green Building Council.
Support local communities with donations to UNESCO, MSF, The Smile of the Child, and other local NPOs that cater for the needs of the less privileged in the society.
Support the refugees with donations to the accommodation facilities that host unaccompanied minors.
Support with donations various Animal Welfare organizations and the Institute of Marine Conservation.
Empower, train and inspire volunteering within our organization, offering paid time off for volunteering and providing team members with community service opportunities and environmental initiatives
Continue to evolve how we serve our clients, and live up to our values every day.
Attract, develop, educate and retain a diverse workforce, creating an inclusive environment for all. 70% of our employees are women & 30% are men, coming from different countries and diverse backgrounds.
Care for our people
• Equality scheme, offering equal opportunities to all.
• Private Medical insurance.
• Flexible working hours and discounts.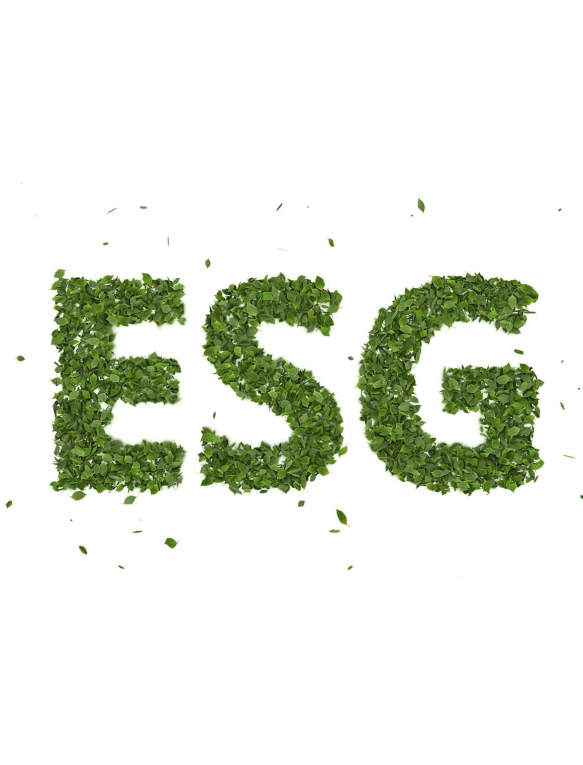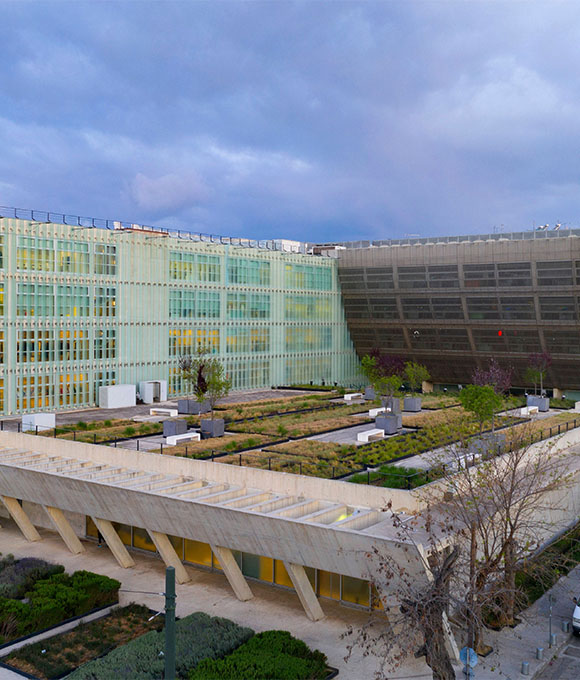 Our building with a total area of 18,800 sq.m. consists of three buildings and houses the Shop & Trade Group and other office functions. The design of the building answers two basic issues: The maximization of greenery & vegetation in relation to the built space as well as the environmental performance and energy consumption.
The ceiling of the ground floor building at the front, is planted and turned into a raised garden area. In this way the employees enjoy the view to the street, having more privacy away from the noise of the busy street.
Regarding its energy behavior, its design responds to one of the central needs of modern architecture, the need for buildings with great transparency and low energy consumption. For this reason, the different shades on the sides (blinds, stainless mesh, etc.) were designed according to the orientation of the building and its behavior in relation to the movements of the sun. Each aspect was studied separately to reduce the temperature of the space, without negatively affecting the workers' exposure to the outside. The planted roof is controlled throughout the year and is automatically watered from the tanks located in the basement, where rainwater is collected and reused. Large amounts of water are accumulated so that, even in the summer months, there is enough water for watering the gardens.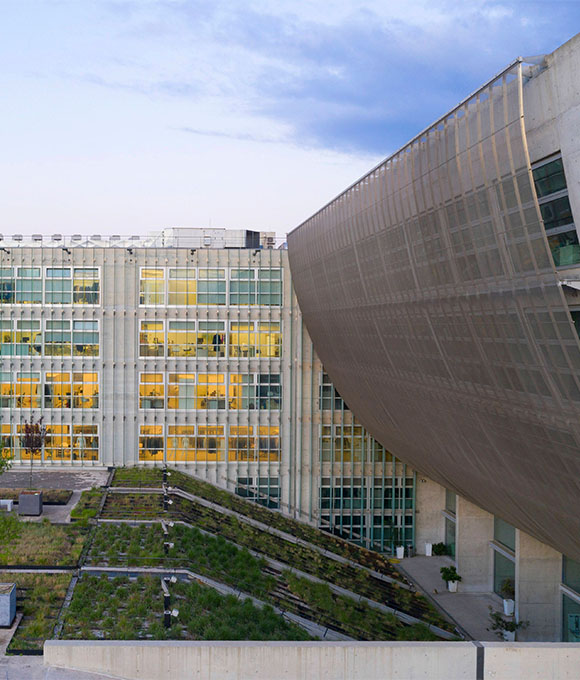 By using air-to-ground exchangers, i.e. large pipes moving deep below the foundations of the building, natural air is introduced from the back street to the rear face of the building. The air cools as it travels underground and ends up in the atrium of the building, where it naturally cools the space lowering the temperature, up to two (2) degrees Celsius in the summer.
With the use of the BMS (Building Management System) the artificial lighting, ventilation and air conditioning of the building is automatically regulated. The windows and the interior shades are completely controlled, in order to create the best possible conditions inside the office space. Thus, the building obtains optimized working conditions and at the same time significant energy and water saving.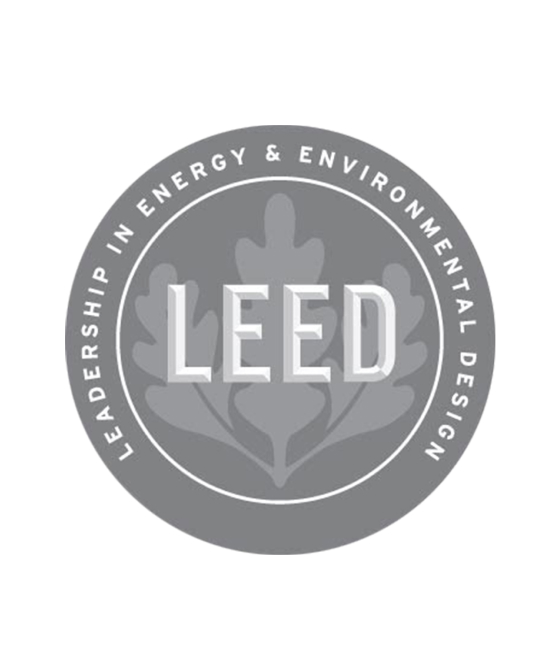 We are in the process of receiving the LEED EBOM Certification. LEED EBOM is the International system of certification of existing in-operation buildings and certifies that the building operates in accordance with the principles of sustainable development, aimed at the optimal energy and environmental behavior and the rational management of resources.
We apply the 5 Rs to our waste management and recycling strategy
We aim not to purchase wasteful or non-recyclable products and we refuse unnecessary packaging. We do not use single-use plastic cups and utensils.
We reduce the use of harmful, wasteful, and non-recyclable products.
We have replaced all single use eating utensils with compostable or reusable alternatives.
We repurpose paper & cardboard boxes.
We recycle paper, plastic, aluminum, glass and organics.
Establishment of Shop & Trade as a wholesale distributor of apparel, shoes & accessories.
By 2002 the company's sales revenues exceed €10 million.
At the end of 2009, Shop & Trade completes the construction of its current headquarters.
The company acquires the distribution rights for Superdry.
Shop & Trade becomes the major supplier of Attica Department Store, the biggest department store in Greece.
The company enters the action sports market segment.
Launch of e-commerce operations (B2B)
Opening of the first Superdry store.
The company acquires the distribution rights for Liu Jo, Salomon, Burton, Volcom, and DC.
Launch of the Watches & Jewelry channel
New ERP system.
The company takes up the rights for Birkenstock and ASH shoes.
Launch of the B2C eshop bloobox.gr
Launch of the Fitness products channel.
Opening of the monobrands Desigual, Salomon & Superdry in Athens.
The company takes up the distribution rights for Guess.
Opening of the monobrands Superdry in Santorini and Guess in Mykonos.
The company acquires the distribution rights for Versace Jeans Couture, Trussardi and Chiara Ferragni.
The company undertakes the distribution rights for Iceberg.
Since January 2022 Shop & Trade has struck an agreement with Superdry to service a number of Eastern European accounts through an agency set up.
Shop and Trade will act and operate on an agency basis covering a large territory in Eastern Europe, namely the countries of Bulgaria, Romania, Moldavia, Hungary, Slovakia, Chech Republic, Poland, Georgia and Kazakhstan, developing a dedicated business unit towards this endeavor.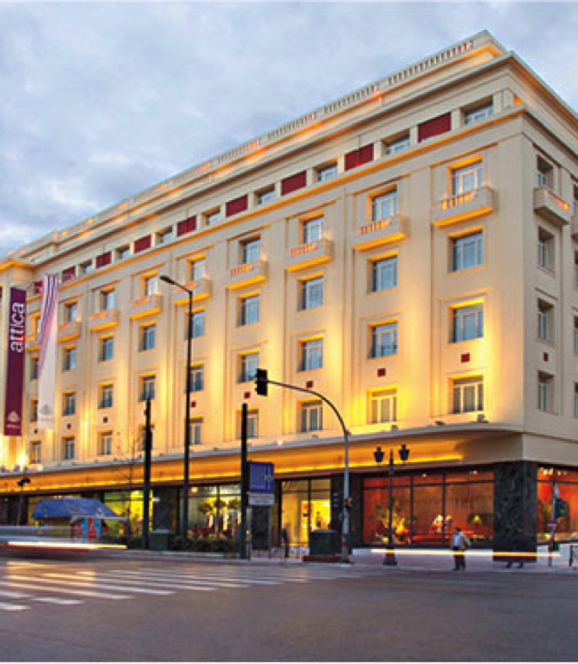 Extroversion is embedded in our business DNA. During our long-term presence in the market, we have established solid relationships with all the retailer entities in Greece, working closely together and implementing joint business solutions and marketing campaigns.
Our key partnerships include, among others, Attica the Department store, the largest retail operator in Greece, Intersport, the international sporting goods retailer, Cosmos sport with 40 points of sale and Zakcret with 21 points of sale.
Teamwork is one of the core values of our business. We attract and nurture highly skilled professionals who can inspire and motivate their team members, pushing boundaries and achieving success. It is the diversity of personalities, skills, background, and hard work that drives the future of our company.

We embed employee growth into the foundation of the company's purpose, values, and vision, investing consistently in their development. Investing in people's future by growing their skills and careers and by showing that we care, brings the best out of them and takes the company culture from good to great.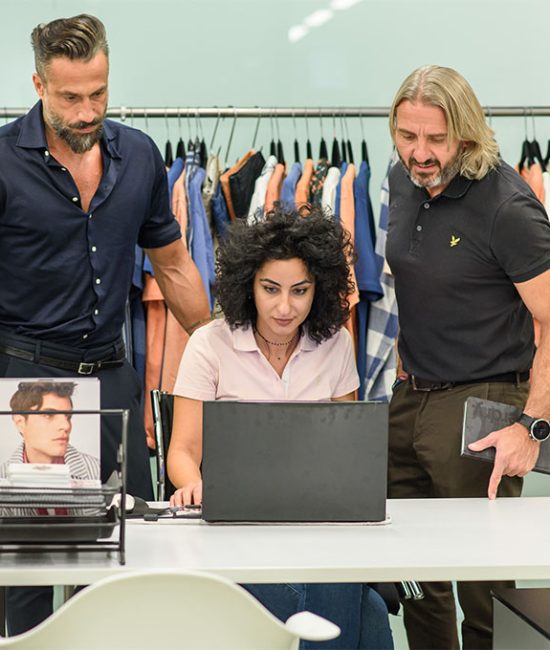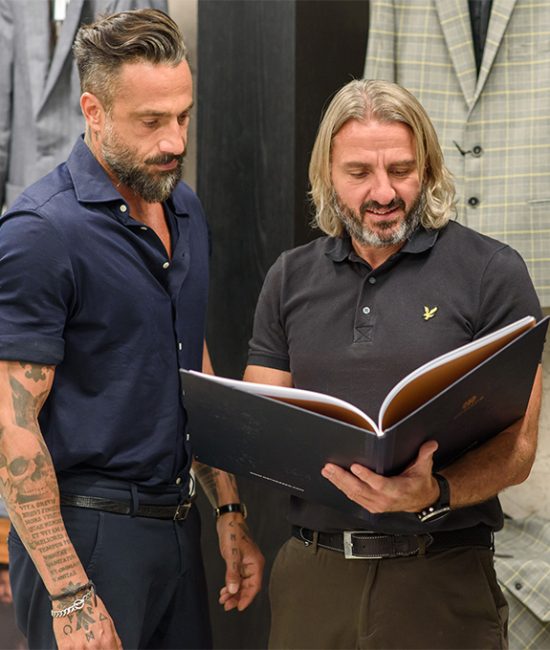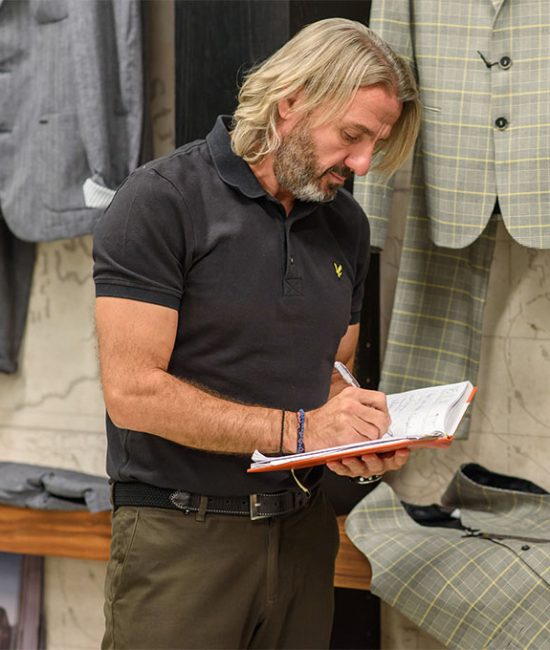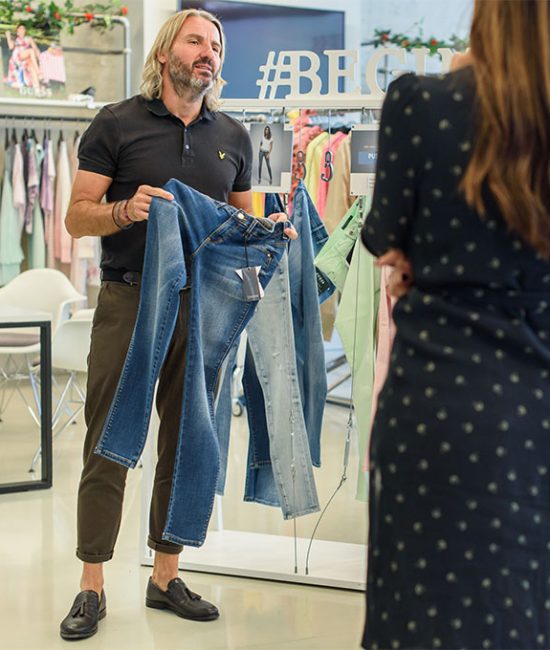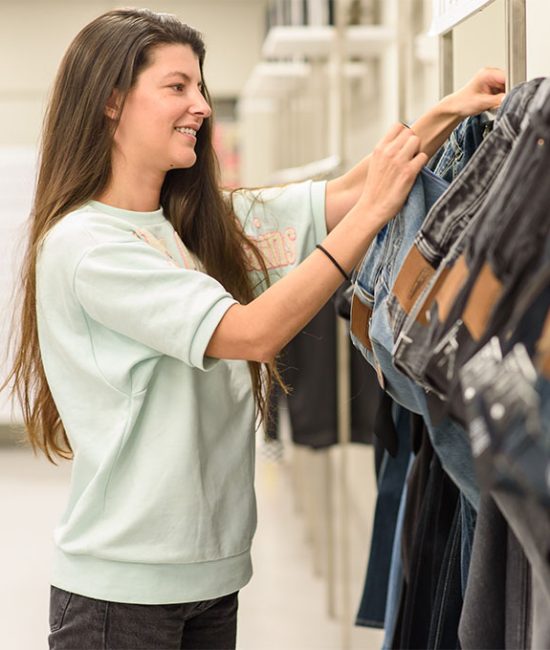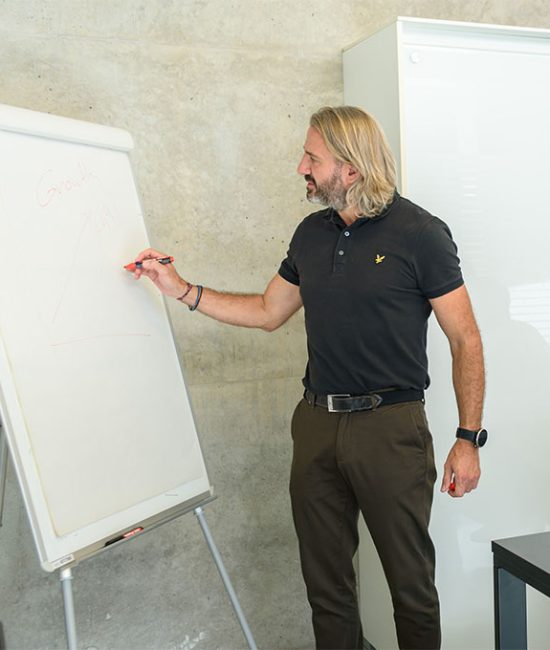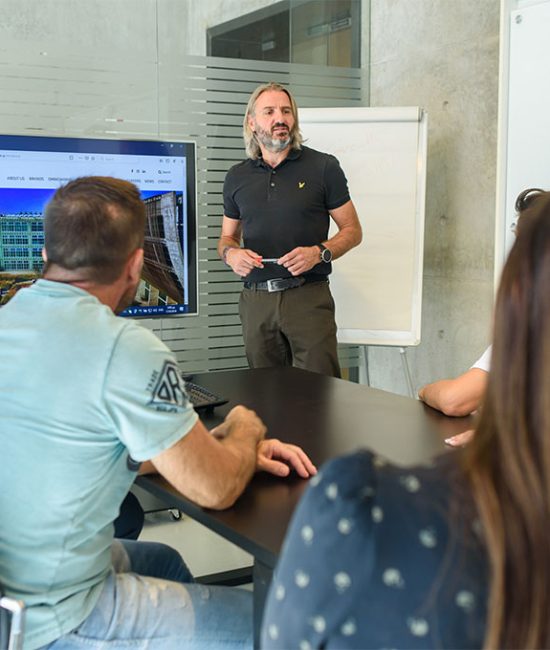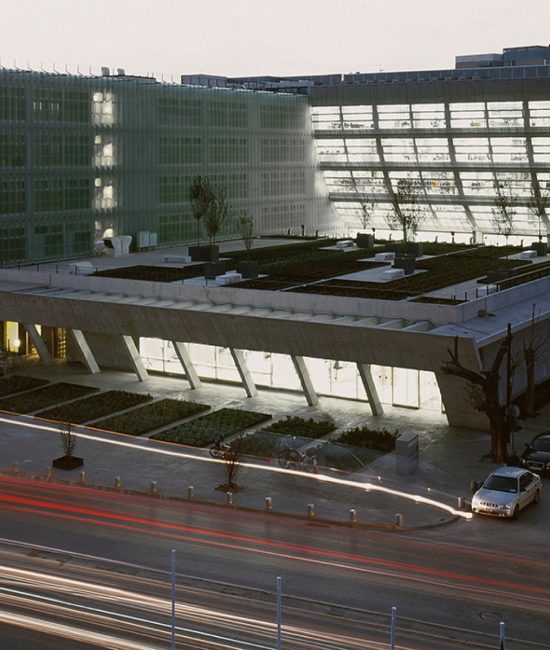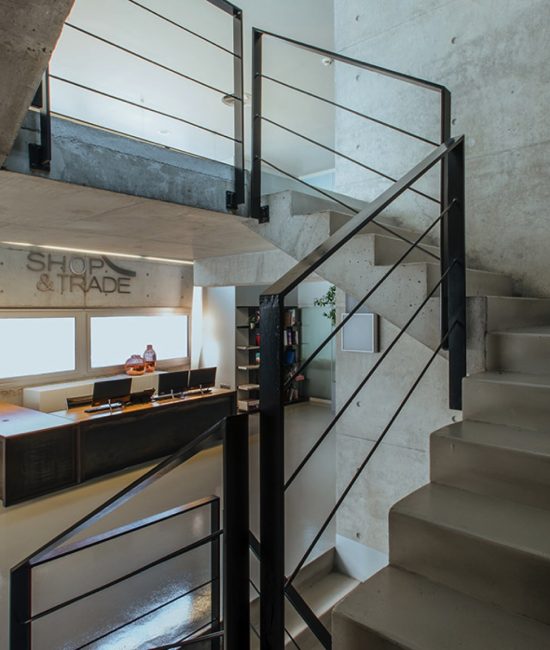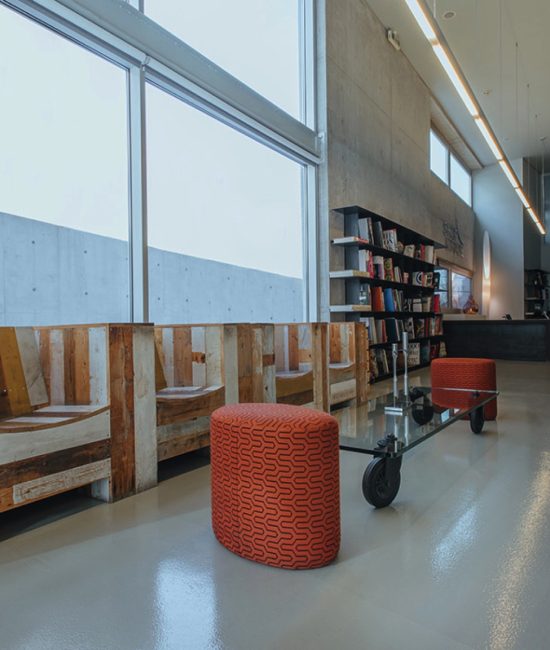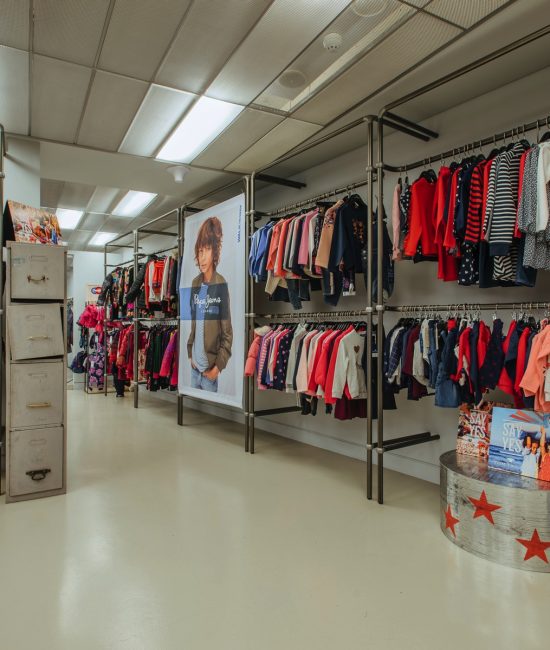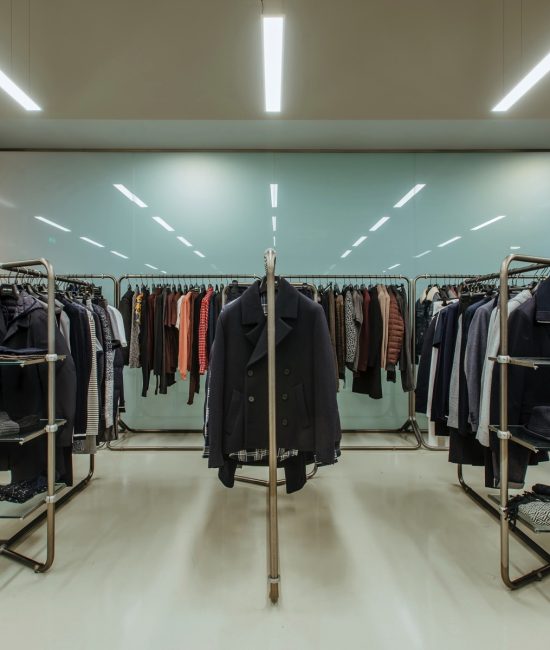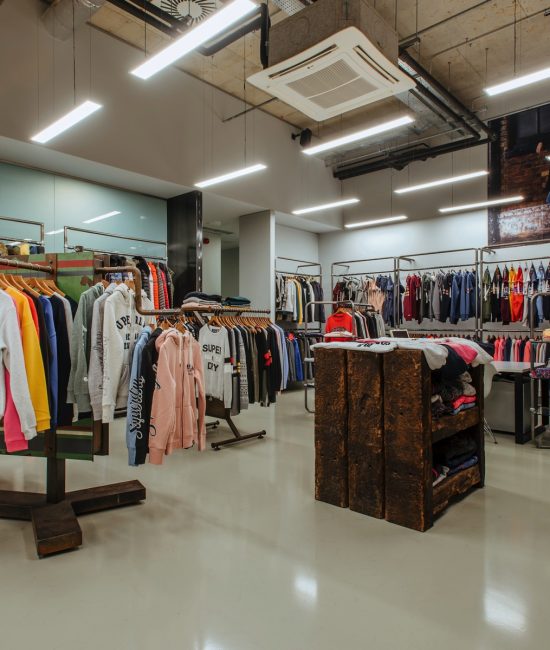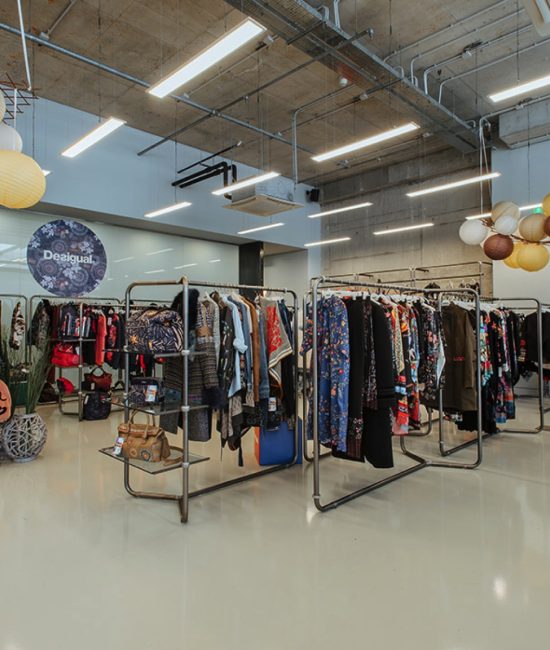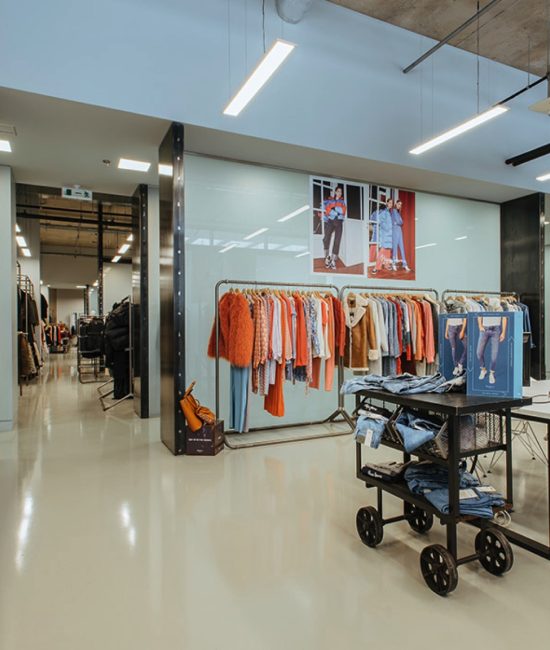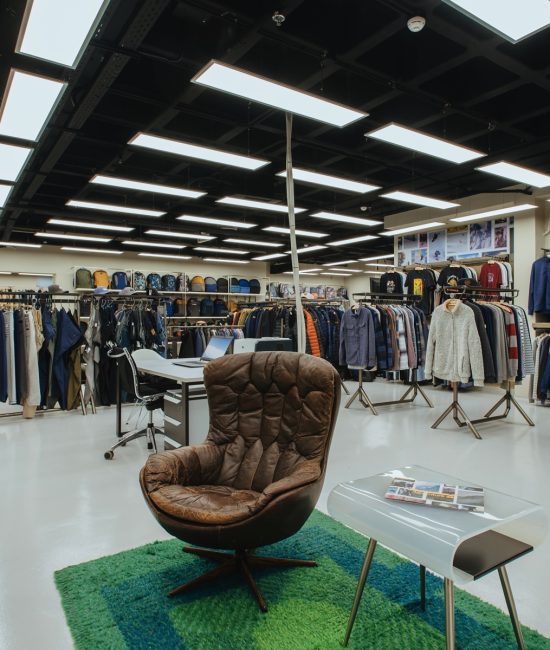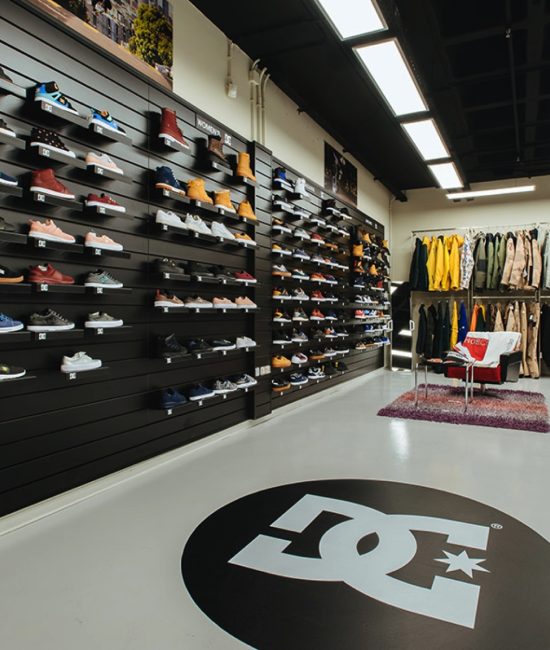 Our offices, showrooms and part of our warehouse facilities are located in a company owned building of a total surface of 20.000sq.m., part of which is rented to international tenants.
The building is designed by the architectural office M. Kokkinou – A. Kourkoulas & Partners and the construction has followed greenbuilding principles and practices, reflecting our environmental concern. The building has participated in international architectural competitions and has received numerous awards and a remarkable media exposure for its bold and sustainable design.

Above all, our workspace creates pleasant and positive feelings to visitors and employees, whether they are in the lobby and diningroom or in our recently redesigned fitness center.
Corporate social responsibility
One of our key priorities is to be socially responsible, developing and maintaining strong and mutually beneficial relationships with our community.
We are taking an active interest in community well-being, developing a series of initiatives with the aim to support various NPOs that promote social welfare and environmental protection.